How to Transfer WhatsApp Data from Xiaomi to Redmi Note 9
WhatsApp is the major communication App for billions of users. For Xiaomi phone users, if you do not want to lose all chat history when switching to a new Xiaomi Redmi Note 9, you can transfer your precious WhatsApp data to your new Xiaomi by restoring from Google Drive or a local backup. Besides the traditional ways, we bring you another technically effective way to transfer WhatsApp messages and attachment between 2 Xiaomi phones directly. Therefore, take a look on steps from below: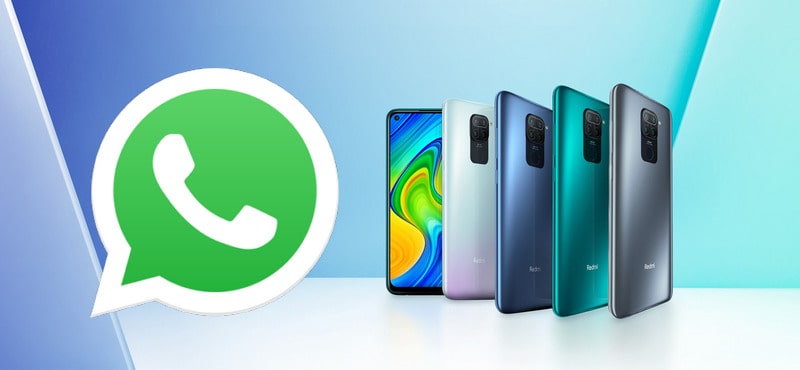 1. Transfer WhatsApp from Xiaomi to Redmi Note 9 via Syncios WhatsApp Transfer
If there is a way to transfer WhatsApp directly, that will be a wonderful thing in the world. And Syncios WhatsApp Transfer did it. This is a mobile tool fully compatible with iOS and Android phones. People can use it to transfer WhatsApp between Androids, iOS or Android and iOS. So for Xiaomi phones, as we know, Android OS, are absolutely welcomed by Syncios WhatsApp Transfer. So in the first method, we will show you how to your WhatsApp data from Xiaomi to your Redmi Note 9 and merge the chats and attachment in one without data loss at all.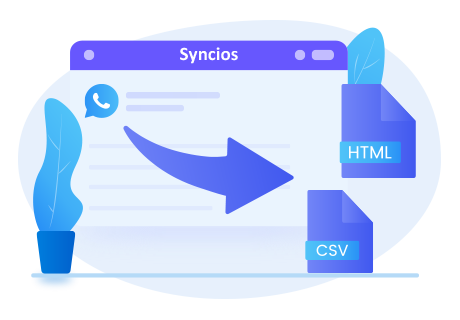 Step 1 Download Syncios WhatsApp Transfer by the button provided below. And then Launch Syncios Toolkit to enter into WhatsApp Transfer mode. If you have not yet recently updated to a new version, you can go to the top Menu option and update to latest version.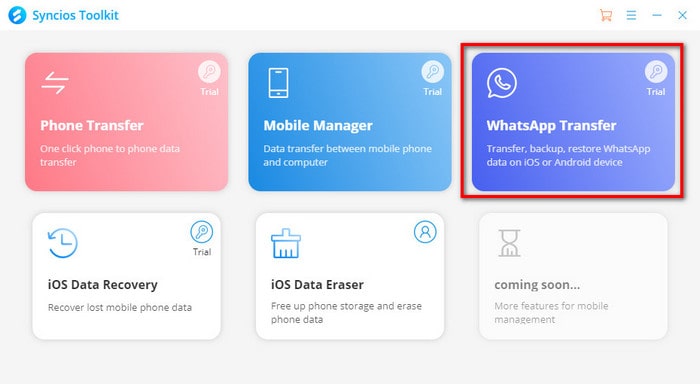 Step 2 On the homepage of WhatsApp Transfer, enter the fourth module "Transfer WhatsApp between 2 devices." On this feature, Android and iOS devices are fully supported. That you can simply achieve a WhatsApp Transfer from Android to iOS, iOS to Android, Android to Android and iOS to iOS.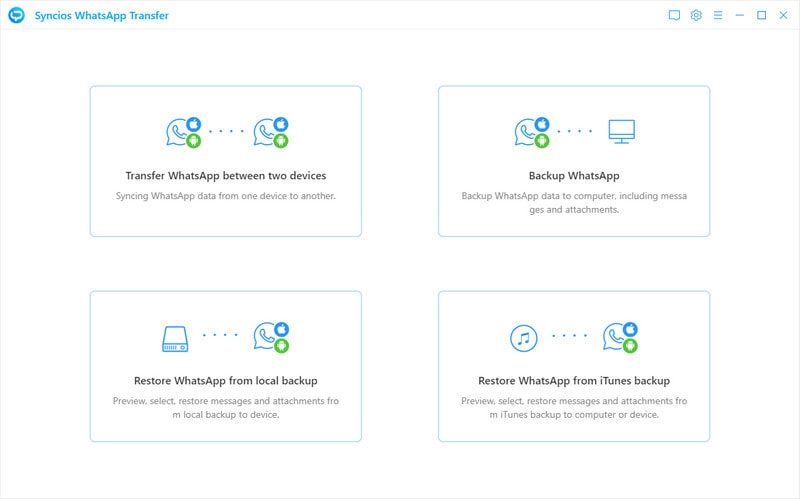 Step 3 In the coming window, you are supposed to choose "Backup Device" and then connect the old Xiaomi phone to program with a USB cable. As long as phone is recognized, tap "Start" to make a WhatsApp backup of the source phone.
Step 4 After backup, tap "View" >>>"Browse". You will then able to preview the contents from the backup. Select those you wish to transfer to your target phone and tap "Recover to device."
Step 5 At this moment, connect your new Xiaomi Redmi Note 9 phone to program as target phone and then choose it to receive the selected data (Recover selected data to). Finally tap the "Recover" instruction to start the WhatsApp migration.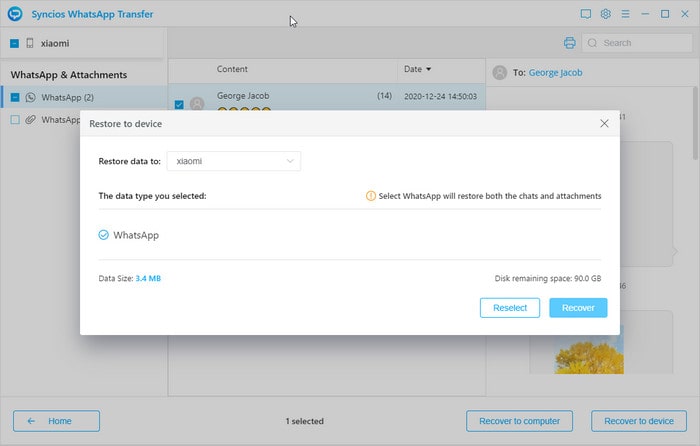 ---
2. Transfer WhatsApp from Xiaomi to Redmi Note 9 via Local Backup Cloud
In fact, WhatsApp itself provides a certain space for uses to backup the WhatsApp contents in cloud. WhatsApp automatically takes a backup of the last seven days of backups to your phone. Thus you can copy the backup files to your Redmi Note 9 later for a restoration. Detailed steps are below:
Step 1 Manually backup your most recent WhatsApp history n your source Xiaomi phone. Go to WhatsApp > Menu Button > Settings > Chats and calls > Back up chats. You can find this backup data in a folder called "WhatsApp/databases." . If you don't, you'll find the backup data in a folder with the same name in your internal storage
Step 2 If you have a SD card, copy the WhatsApp database to one SD card. It is possible to be missing some files during the transfer. Please double check to make sure all the files you wish to transfer over to your new phone are included in this backup folder and copy to the SD card.
Step 3 Plug out the SD card from the old Xiaomi and put it to Redmi Note 9. Once you've found and renamed the file, uninstall and reinstall WhatsApp and tap the "restore" button when it pops up.
Step 4 During the installation process, WhatsApp will automatically find your backup and ask you if you would like to restore it. Once restored, your old chats will appear on your new phone.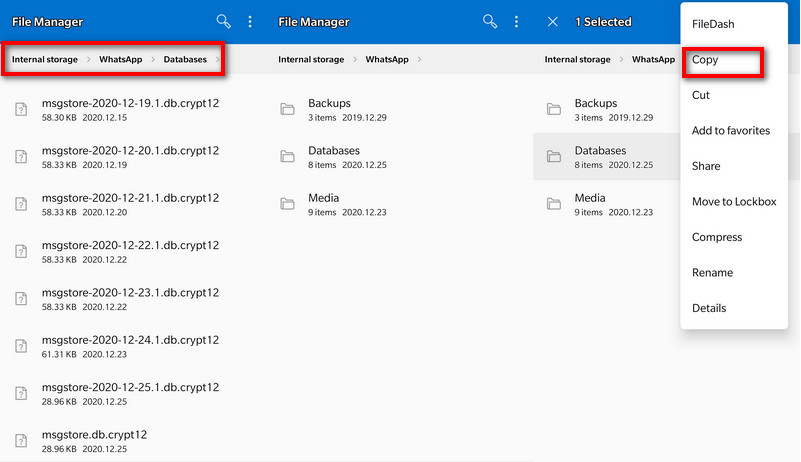 The only caveat here is that WhatsApp backup contents are bound to your settings on your previous phone. Monthly, Weekly or Daily depends on you. If you want for a full WhatsApp data migration to Xiaomi Redmi Note 9, Method 1 one with Syncios WhatsApp Transfer is the best option.
---
3. Transfer WhatsApp from Xiaomi to Redmi Note 9 via Google Drive Backup
If you are faced with "no computer available" problem, there is another way you can try to transfer the WhatsApp. Google Drive is massively compatible with mobile apps which include WhatsApp. On WhatsApp, you can easily sync conversation, voice messages, photos and voice to Google Drive. As long as you log in to the same Google account on another phone, you can extract the backup files and go to use when you can find the Restore way to retrieve the backup files. The only warning is that make sure you own sufficient Google Drive storage to save the WhatsApp that you wish to backup.
Step 1 On your old Xiaomi phone, open WhatsApp and go to Menu Button > Settings > Chats and calls > Chat backup. From here, you'll be able to manually copy your chats to Google drive or set it to mechanically copy as frequently as you prefer.
Step 2 And to restore the backup contents, it is not that simpler to go for a restore function. But you need to uninstall the WhatsApp data and work around the WhatsApp installation Redmi Note 9. So re-install WhatsApp on Redmi Note 9 and validate your telephone number, you'll be greeted to retrieve chats and media from Google Drive. Once the restoration method is complete, all of your messages ought to have appeared on your new Xiaomi phone.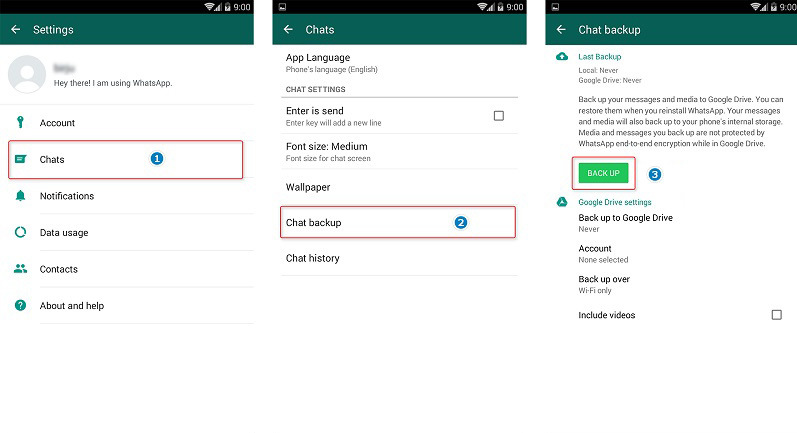 ---
Summary: In this article, we mainly share you with Synicos WhatsApp Transfer, which is literally a transfer tool for Xiaomi WhatsApp Data. Besides a phone to phone transfer, you can also recover WhatsApp data in iTunes backup to your Redmi Note 9 phone. Go and get one free trail version!
Download
Win Version Download
Mac Version
---
Related Tips & Tricks