5 Best Android and iPhone Transfer Tools for 2021
End with 2020 and come with 2021. We prepare this good sharing on top 5 transfer tools between iOS and Android for 2021. For those looking to get into data transfer between 2 phones, meaning for an Android and iOS device transfer. They now can get this article to easily transfer their import data and files. There are 5 essential ways which create proper situations when you need for a data transfer on iOS or Android phone. We list these 5 tools, in no particular order. Perhaps Syncios Data Transfer is the most effective tools without no risk data loss or data overwritten. And Syncios WhatsApp Transfer facilitates the WhatsApp migration when you encounter on switching to a new iPhone or Android.
1. Syncios Data Transfer
Syncios Data Transfer is an ideal tool for both Android and iOS user to transfer contacts, message, call log, WhatsApp, music, photo, video, apps, safari history, bookmark, Notes, calendar and more between 2 sides. It is such a nice way to protect your important data from overwritten or loss. And this program is devoted to transfer data on mobile phone, whatever it is from phone to phone, from cloud storage to phone, or mobile phone data to PC, it is wonderfully combined Backup, Restore and Transfer functions to make a phone data safely migrate.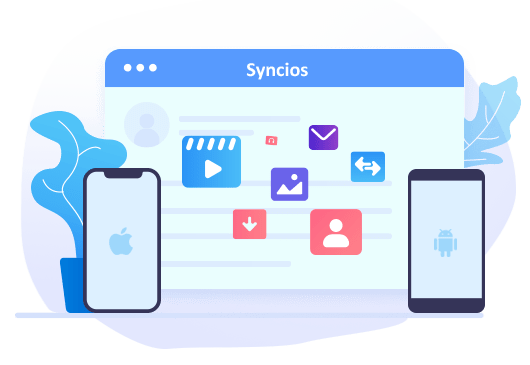 Step 1 Download Syncios Data Transfer program by the button provided below. And then launch Syncios Toolkit to enter into Mobile Transfer mode. If the current program version is older, you can go to the top Menu option and update to latest version.
Note: For users who is not familiar with Syncios program, they will firstly get a Syncios Toolkit downloaded when clicking on the download button.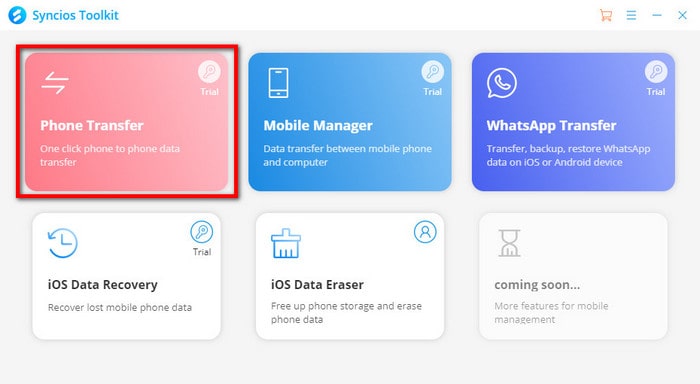 Step 2 Under Transfer module by default, respectively connect one iPhone and Android phone to Syncios with USB cable. As long as phone icon shined, Syncios has successfully detected the phones. Here source phone places on the left and target phone on the right. If necessary, click the "Flip" button to switch their position.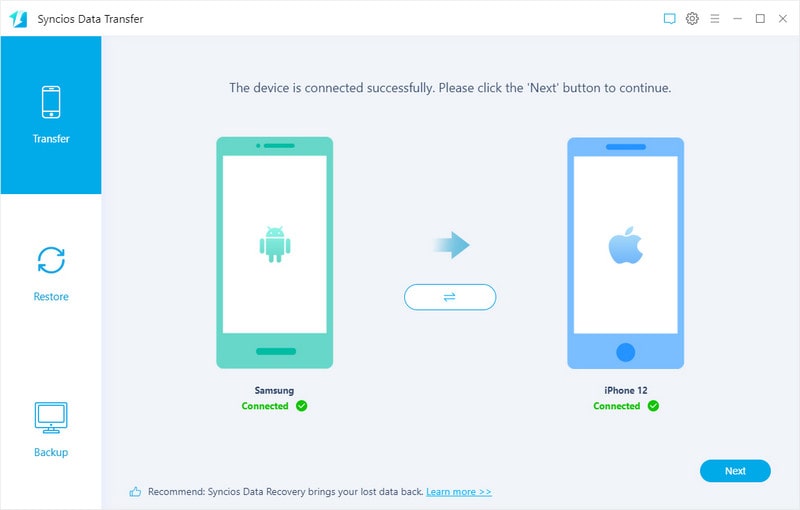 Step 3 In the next step, you ought to select specific file type to transfer from the source phone to target phone. There is a Select All button is given to choose all at a time.
Step 4 After clicking Next button to load data from source phone. You can freely choose the files types that you need. And start to proceed the transfer follow instructional button.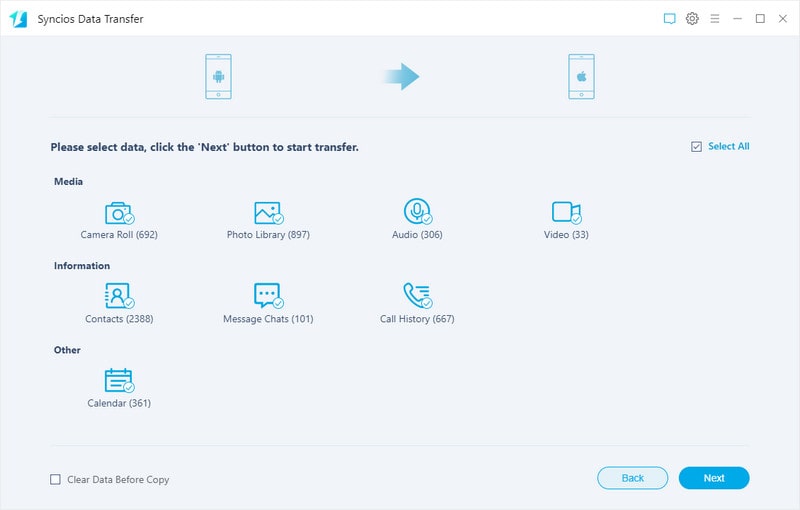 ---
2. Syncios WhatsApp Transfer
Other than Contacts, Messages, Music and Video, WhatsApp is specially noticed when you are on a transfer between Android and iPhone. In this case, it is no doubt that Syncios WhatsApp Transfer is ranked on the list. If you are more likely to manage and organize WhatsApp data on your own, this program also helps to present mobile WhatsApp on computer, letting you simply export and import at ease.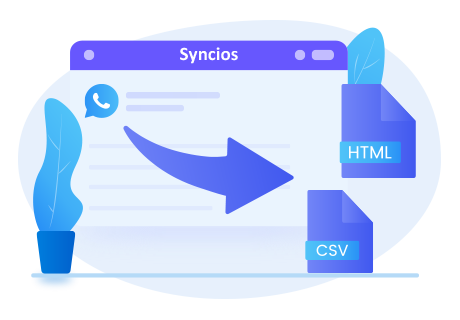 Step 1 Run Syncios WhatsApp Transfer program on computer. When this is your first time to have Syncios program, you will firstly download a Syncios Toolkit on your computer. After that, choose WhatsApp Transfer to complete the program downloading.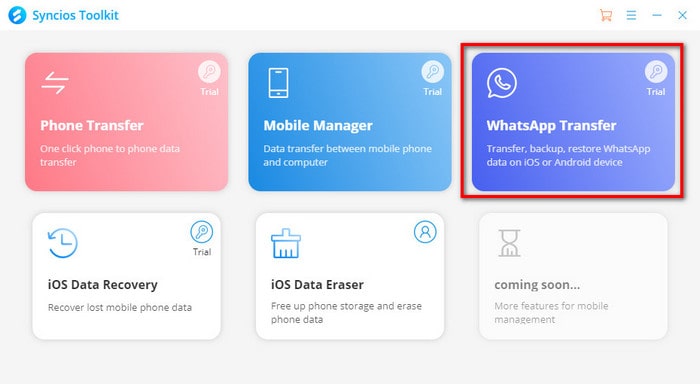 Step 2 Following, tap into device to device WhatsApp transfer mode. This is a feature on WhatsApp messages and attachment between 2 phone, chances are iOS to iOS, iOS to Android, Android to Android and Android to iOS.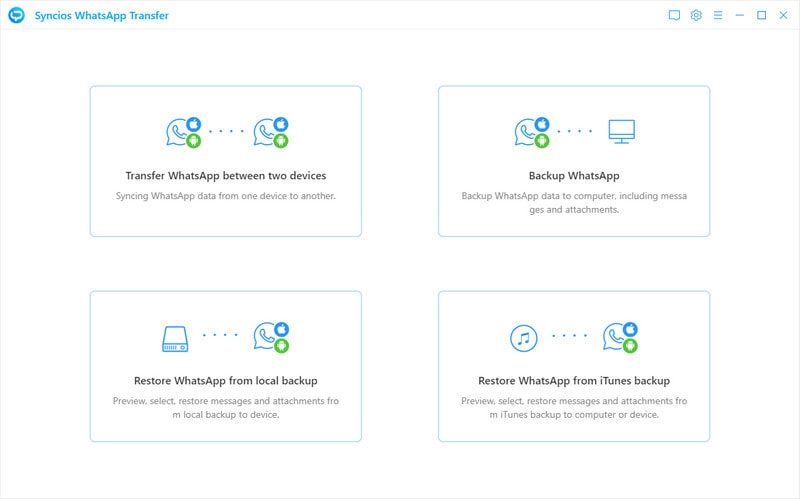 Step 3 To completed a seamless WhatsApp transfer, there are 3 section to make it. Select to backup device at first. Here you are reminded that back up the source phone. Let's take the Android phone Samsung for example, so you ought to connect iPhone to Syncios well and start to do a WhatsApp backup.
Step 4 Upon Samsung WhatsApp data is backed up, tap View to move on. And you will enter a window enabling to view these backup contents. Now, you just select your desired data and then tap Recover to device. Program will recognize your connected phone and let you choose the phone to receive the data. So you just pick (iPhone 12 in this case here and wait for the "Done" indication.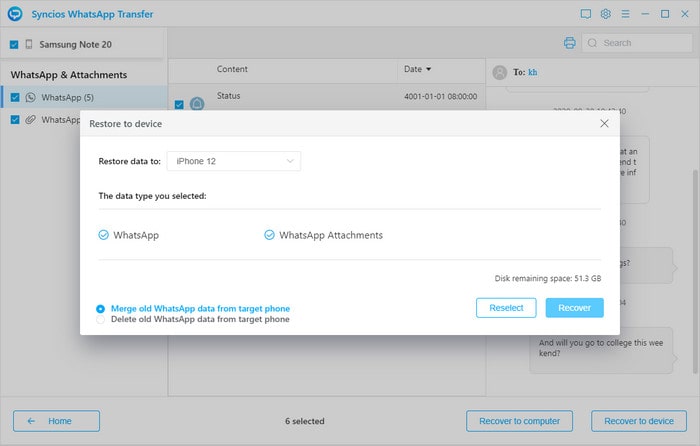 ---
3. Dr.Fone Phone Transfer
Dr.Fone Phone Transfer is a paid application developed by wondershare company, mainly using to transfer contents between Android and iOS device. The program is capable of transferring personal data like contacts, messages, photos, music and calendar.The transferring speeds heavily depends on Internet and the time needed to complete a task rests on the content selected and the size.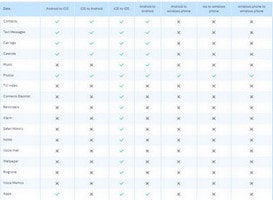 Step 1 Open Dr.Fone on your computer, and select Phone Transfer among the modules.
Step 2 Select the file types you would like to transfer. Then click on Start Transfer to begin the process. For efficiency, don't disconnect the devices until the process is complete.
Step 3 Within a few minutes, all selected files will be transferred to the target phone successfully.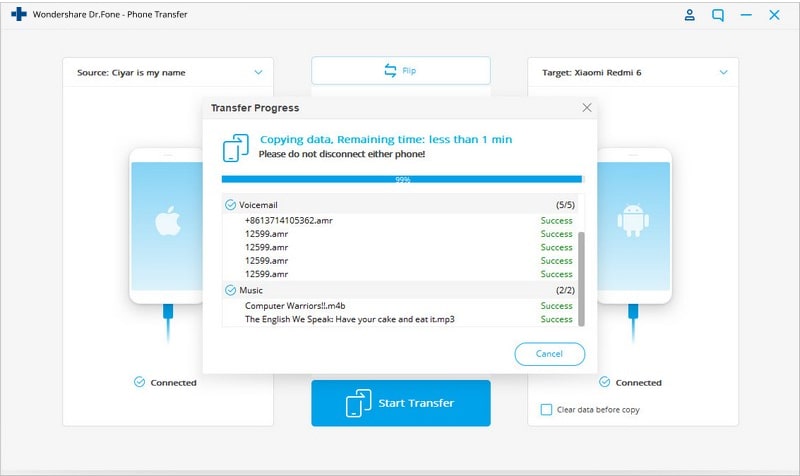 ---
4. Samsung Smart Switch
Samsung Smart Switch is seen as a solution to wireless transfer between 2 phones. But never forget this truth, you can only transfer data to Samsung phone but not be able to use this product to receive data other than Samsung phones. Among many phone switchers, Samsung Smart Switch is excellent. That is compatible with not only Samsung brand device, but also other brands other Samsung. By the way, you can also have the computer apps to do the same data synchronization. (Android to PC)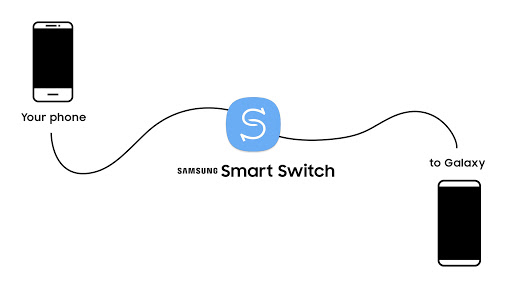 Step 1 Establish an unique connection between 2 Android phones with their chargers. Most of time, if both are Samsung phones, that will be perfect! And keep 2 phones within 4 inches of each other.
Step 2 Launch Smart Switch on both phones. Tap Send data on source Android phone. Instead, tap Receive data on the other phone that is to receive the data. Keep going, tap Wireless on both phones.
Step 3 On the source side, tap Allow to recognize the receiving phone. Following, choose the content you want to move, and then tap Transfer.
Step 4 Once the transfer completed, tap Done on the target phone.
---
5. Transfer Data from Android to iPhone: Move to iOS
There are some cases when it is only necessary to transfer data from Android to iOS. Or you want a fresh transfer to an iPhone or iPad device more, there is solution! Move to iOS is an app given by Apple's own manufacture. Instead of downloading apps onto computer, move to iOS is completed solely on phones. So you simply install it yourself with Play Store's help on Android, and get it from App Store on iOS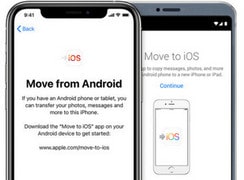 Step 1Firstly, tap App& Data >>> Move Data from Android as long as you start up iPhone settings.
Step 2 On your Android device, open the Move to iOS app and tap Continue. To continue, tap Next in the upper right corner of the Find Your Code screen.
Step 3On your iOS device, still tap Continue on the screen Move from Android. Soon a ten-digit or six-digit code will appear. Enter the code on your Android device. Then wait for the Transfer Data screen to appear.
Step 4On your Android device, select the content that you want to transfer and tap Next. Then — even if your Android indicates that the process is complete — leave both devices alone until the loading bar that appears on your iOS device finishes.
Step 5Set up your iOS device: After the loading bar finishes on your iOS device, tap Done on your Android device. Then tap Continue on your iOS device and follow the onscreen steps to finish setup for your iOS device.
Step 6Confirm that all of your content transferred.
---
Comparison
Tools
Syncios Data Transfer
Syncios WhatsApp Transfer
DrFone Phone Transfer
Samsung Smart Switch
Apple Move to iOS
Transfer Flexibility
iOS Android
iOS Android
iOS Android
iOS Android
iOS Android
Transfer File
More than 15 file types
WhatsApp Messages and attachment
A maximum of 13 file types
A maximum of 15 file types
Supports only 7 file types
Transfer Speed
Fast
Fast
Medium
Collapse-prone
Collapse-prone
Summary: Yeah, in this article has showed you 3 parts of transferring tools on data transfer between iOS and Android. The first 3 tools make it possible to migrate data among their Android and iOS gadgets. If you need more useful tools for different purpose, you can leave a messages on Facebook @syncios.offcial. And If you know more cellphone how-tos, just share with us in the comment part. It is highly appreciated for your valuable suggestion.
---
Related Tips & Tricks