How to Transfer iTunes Music to Huawei P30
Is it a headache for you when you want to transfer your iPhone music to an Android phone? Or just like iTunes music to Huawei P30. Since Apple Company ceased the service of iTunes, people are looking forward to a replacement for a better experience. Then, for those first-ever using Android, they will be more in relief that they can manage their lovely songs with the assistance of Syncios Android Manager as usual. However, what if you are a new comer from iPhone to Android and you are actually searching for some ways to smoothly transfer your iTunes music to your Android device? Is there a convenient way to fix this problem out? Today we are introducing you to simply migrate your iTunes music to Android devices. (Huawei P30)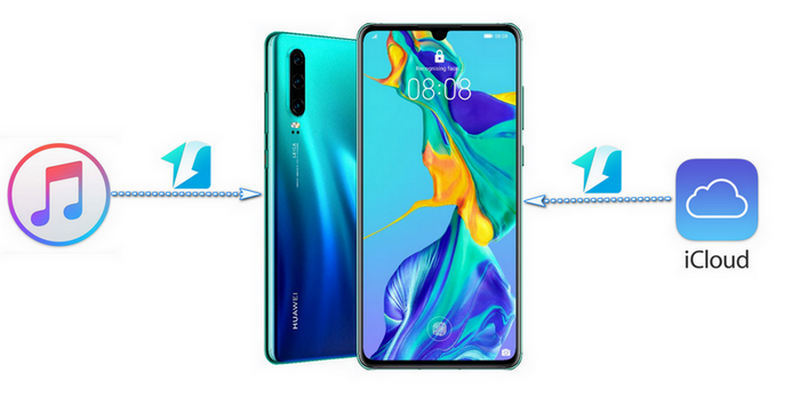 Syncios Data Transfer is a great smartphone assistant that certainly has a place on your short list of data toolkits. It features that you could possibly want to transfer between phones, including Photos, Contacts, Message Chats, WhatsApp messages, Call history, Notes, Bookmarks, Safari History and etc. So for today's topic, we will work out the project with Syncios Data Transfer, which can 100% meet your need to the data and files migration between different OS devices.
How to Transfer iTunes Music to Huawei P30
Step 1
Simply download and install latest version of Syncios Data Transfer from Syncios Official. For your convenience, you can click below to have a faster installation. Here Syncios Android Data Transfer remains a superior choice.
Download
Win Version Download
Mac Version
Step 2
Go to 'Restore' mode where you can see 4 backup sources allowing users to retrieve the data they need. Respectively, they are Syncios Backup, iTunes Backup, iCloud Backup and iTunes Library. Here we will focus on recovering music in iTunes Library to Android Phone. ( Huawei P30)
Step 3
Click on 'iTunes Library' when you can preview the iTunes playlist and songs. Here you can selectively choose the songs that you want to transfer to your Android phone or you can click on the bulky checkbox to choose all the music files. Then click on 'OK' to confirm your choice.
Step 4
Still click on 'Next' when a prompt pops up to remind of the good connection during transfer. Finally to click on 'OK' to initiate the transfer process.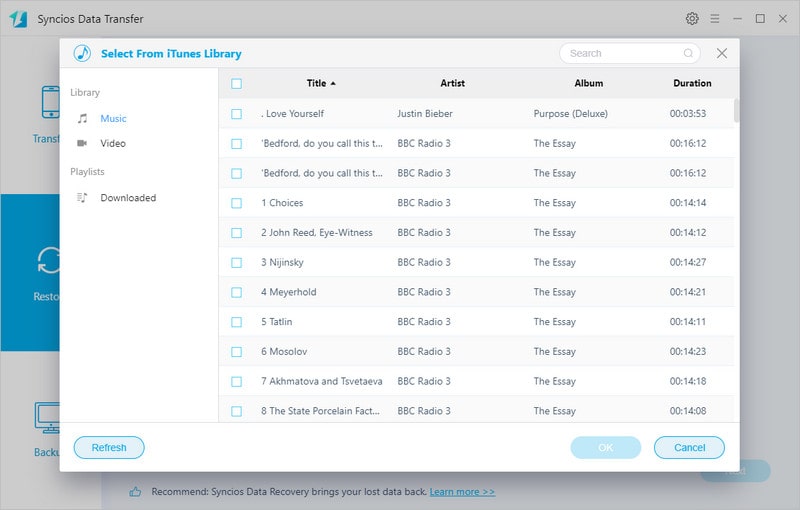 ---
More to know:
If you have more important information stored in your old iPhone, the same logical steps apply to recover anything you need under the Restore mode. This functionality does help to quickly transfer the data to your Android phone, whether you have backed up your files in iTunes backup or in iCloud backup. Other backup files of Syncios is absolutely supported to restore.
If you want a direct phone to phone transfer, you can go to Transfer mode to connect both you iPhone or Android with appropriate USB cable to get a straightforward data transfer.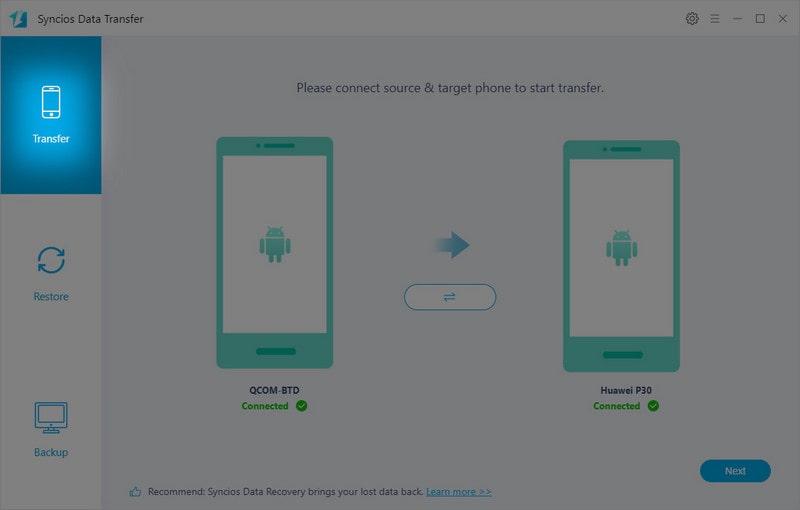 If you are desired to a safe backup of your mobile phone data, you can choose to back up the files to your computer for a second chance. It is possible for you to retrieve any data at any time. Backup mode can help to do this!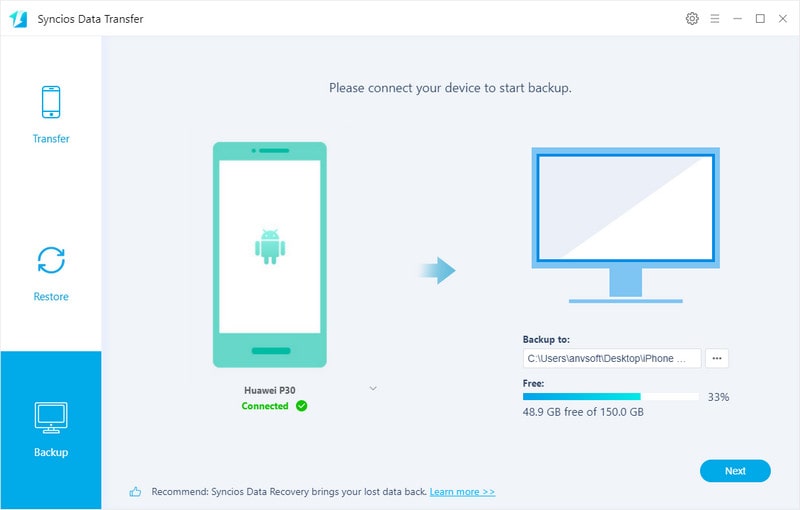 Above all, so why doesn't it get the top spot on your mobile phone assistant?
---
Why Choose Syncios Data Transfer for Android Data Transfer?
Retrieve Data from iTunes/iCloud Backup
Extract lost data from your iTunes backups
Comprehensive contact copy, including job title, email addresses, company name, etc.
Recover mobile contents from your iCloud backups
Restore backups created by iPhone/Android to PC Transfer.
Transfer contacts, text messages, videos, photos, etc. to iPhone and Android phone.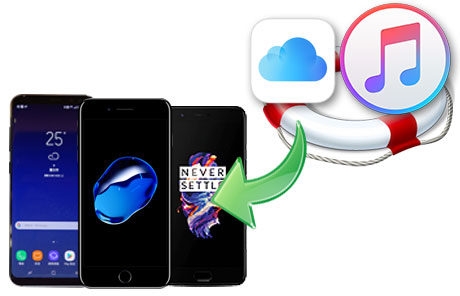 ---
Related Tips & Tricks